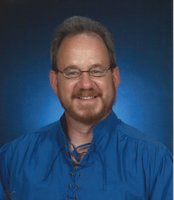 Andrew D. Stauffer
Andrew D. Stauffer, 63, of Elizabethtown, PA, passed away on Friday, December 18, 2020 following a year-long courageous battle with cancer. Born on November 2, 1957 in Lancaster, he was the son of the late Charles F. and Dorothy J. Diller Stauffer. He and his sister, Judy, grew up on the Lime Spring Farm in East Hempfield Township. Andy graduated from Lancaster Country Day School, Ithaca College, and the US Army Command and General Staff College.
After college, Andy spent six years on active duty, which included overseas tours in Korea and Honduras. He retired from the military after 15 years in the Army Reserve. He last served with the 1185th Terminal Transportation Brigade in Lancaster.
Andy pursued a civilian career in radio and sales. He was an announcer and an account executive at WETT/96 Rock and WDMV, both in Maryland. He was also a sales representative for Sandt Products, Inc., and Olan Mills.
His interests included photography, theatre, bagpiping, and kayaking. Andy volunteered at North Museum, the Fulton Theatre, the PHMC archeology lab in Harrisburg, and the ECHOS Winter Shelter in Elizabethtown. He also enjoyed working part-time at the PA Renaissance Faire.
He is survived by a sister, Judith S., wife of Roger W. Sandt, of Lancaster; and cousins, Peggy Neff of Lancaster, Samuel Strange, Sarah Ruggles, and Frances Brink and their children, who all live in Alaska.
The family extends a huge "Thank You" to Hospice and Community Care for the kind care they received.
A memorial service will be held Saturady, March 27, 2021, at 11:00 AM, at Christ Evangelical Lutheran Church, 75 East High Street, Elizabethtown, PA 17022. Interment with military honors will follow in the adjoining Memorial Garden. Family will received guests at a luncheon following the services. If desired, contributions may be made in his memory to ECHOS, 61 East Washington Street, Elizabethtown, PA 17022. To express a condolence with the family or for additional information, visit www.spencefuneralservices.com.
To view the service please click this link: https://tinyurl.com/CELCEtown