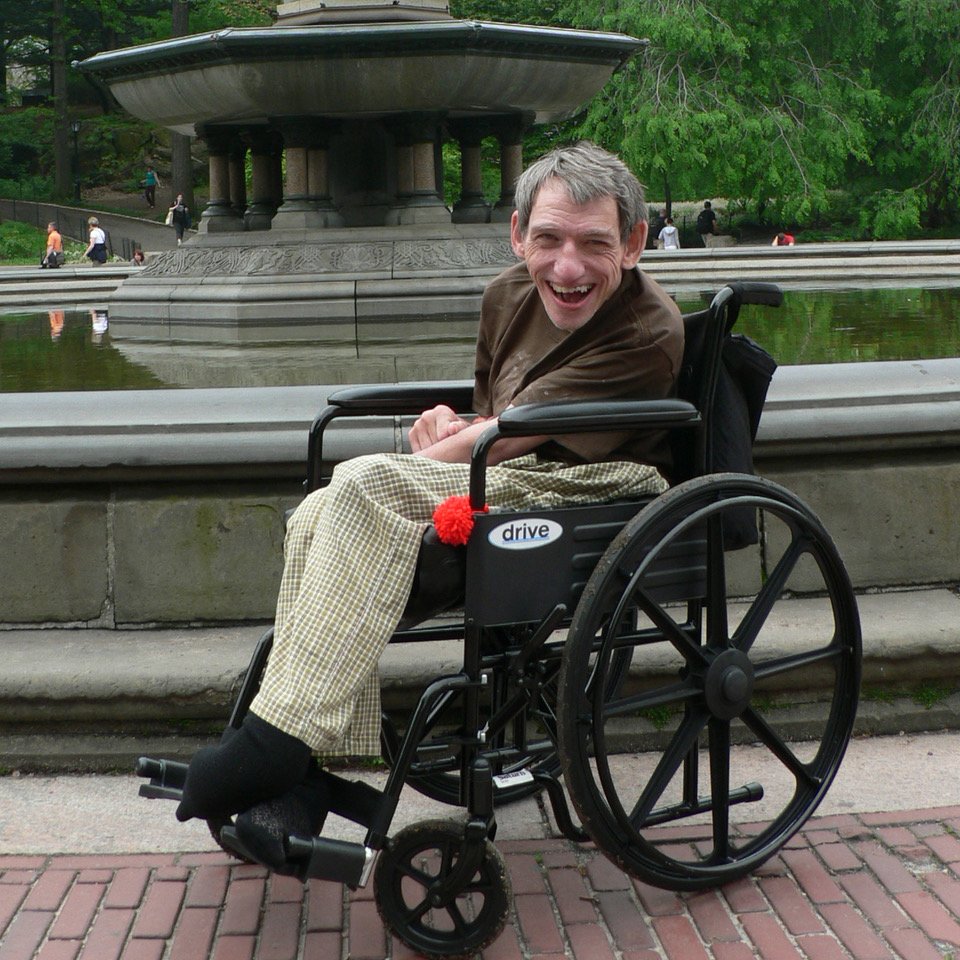 Obituary of Dean R. Doster
Dean R. Doster, age 72, of Akron, PA, passed away on Monday, May 17, 2021. Dean was born in Lititz, PA on January 19, 1949 to the late Doris J. Doster. He lived in Lititz with his mother and maternal grandparents, Robert W. and Helen (Adams) Doster, all of whom helped to raise him. He was surrounded in love by two aunts, an uncle, five cousins and their extended families. Each were an important part of Dean's life.
Born with cerebral palsy, Dean led a challenging life, but with the support of family and friends, worked to lead as normal of a life as possible. He had many fond memories as a child spending time with his grandpa Doster and listening for the trains to roll past his Locust Street home, fostering a lifelong love of trains. As a youth, he enjoyed going to local fairs and carnivals, playing the prize wheels, and coming home with more stuffed animals and other prizes that one would think possible. He enjoyed occasional trips to Atlantic City with his cousins to walk the boardwalk, play arcade games, and even pull the slot machines in one of the casinos. Like any youngster, Dean was known to get into some occasional but harmless mischief (usually involving his young cousins) resulting in a phone call from a concerned neighbor to his mother or grandmother. In one instance in particular, the boys thought it would be a good idea to go to the top of a sloped parking area and together ride his wheelchair down to the bottom and turn before reaching the creek at the bottom. The laws of physics ensured unanticipated speed such that the only way to avoid the creek was to turn sharply thereby overturning the wheelchair. With no harm to any of the daredevils, his mother chalked it up to boys being boys.
As Dean and his cousins grew into adults, they were able to go on more substantial adventures and trips together. Dean has a lifelong love and respect of Lancaster County farms. To help give him a new perspective on those farms, his cousins Rob and Ann arranged for a small airplane ride over the area. The views were a mix of amazement in seeing the farms from above and sadness as it was easier to see how housing and retail developments were cutting into the farmland he loved so much. Together they went on other trips that included Walt Disney World, Washington DC, Las Vegas, and train ride to New York City. Considering his physical limitations, Dean was fortunate to see so many sites and experience parts of America beyond his hometown.
Eventually, Dean's physical condition made it necessary for him to move to Maple Farm Nursing Center in Akron. As a result of his infectious personality and sense of humor, he quickly made many friends of both residents and staff. He gained a degree of independence by acquiring and learning to use a motorized wheelchair. For the first time in his life, he was more or less free to go where he wanted, when he wanted. His cousins continued to visit him frequently to take him on outings. He often asked to return to the two homes in Lititz where he grew up. He enjoyed reminiscing about the times he spent there listening for the next train and generally running about town. Most often the outings involved going to the train station in Lebanon where he would sit all afternoon waiting for trains to pass. As each one approached, he would feverishly signal to them to blow their whistle and more often than not, they obliged with several toots and usually a big wave or thumbs-up. Dean was their biggest fan and vice versa. Those outings were particularly important to Dean and so dealing with the new normal resulting from COVID was incredibly hard on him. We were fortunate that Maple Farm made video chats available since it was our only connection to Dean for more than a year. Those virtual visits were so important to Dean and us although no substitute for his trips to the see the trains. We were fortunate to have taken him to Lebanon one last time to see the trains in April, shortly before he passed away.
Living Dean's life for one day would be unimaginable to us, yet for over 72 years, he lived his life with a positive attitude and sense of humor that is nothing less than confounding. He also had a heart of gold – he always thought about others before himself. Whenever there was a new child born into the family Dean simply wanted to know that the baby was born healthy, and not "like him". Dean was born short-changed by life but made everyone around him feel like a million. He will live in the hearts of all who knew him for all time.
To express a condolence with the family or for additional information, visit www.spencefuneralservices.com.